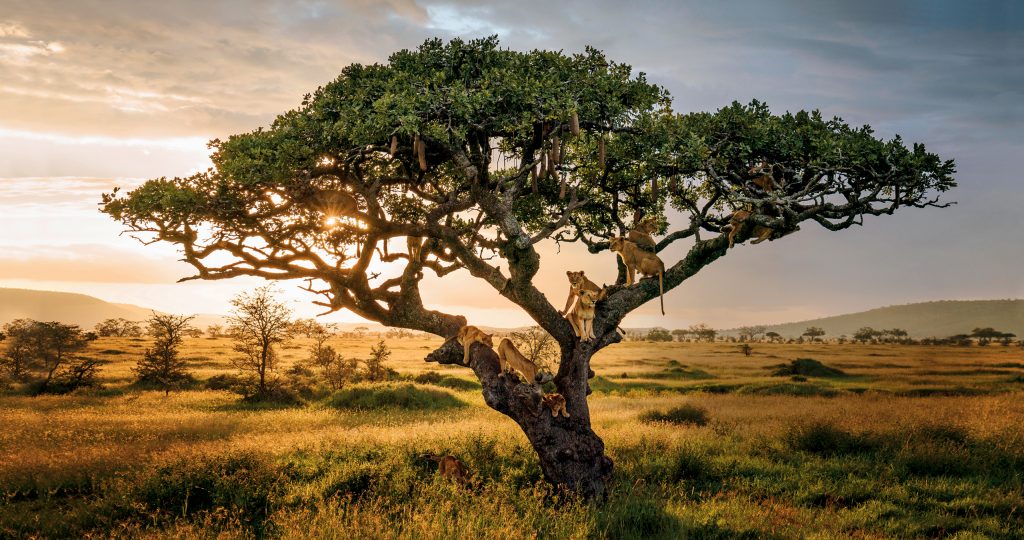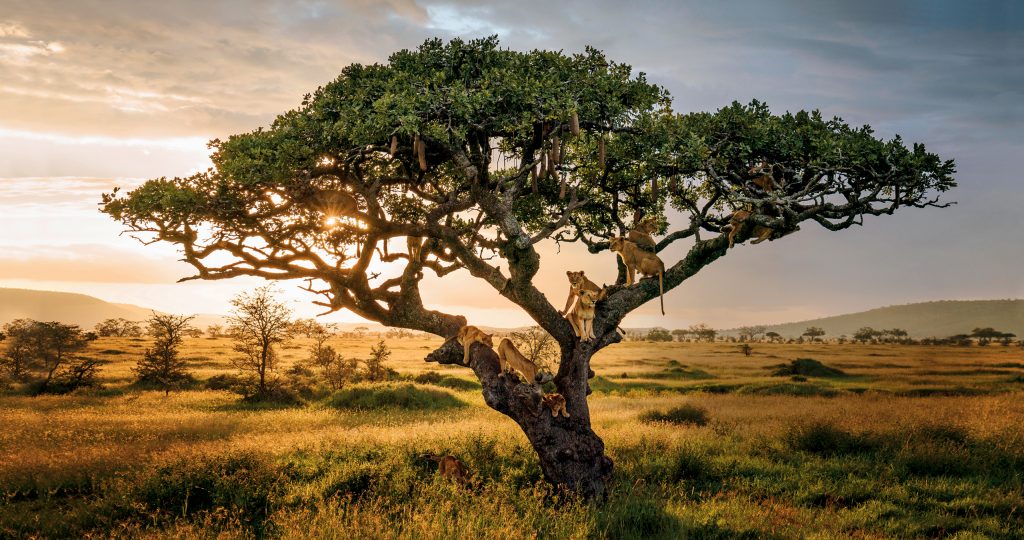 homepage-hero-lions-1024x540
homepage-hero-lions-1024x540
ABOUT NARINA TROGON
Narina Trogon Safaris is a locally owned Tanzanian Safari company in Arusha, Tanzania.
we are a responsible East Africa Destination Management company Located in Arusha Tanzania with vast experience in tour and travel operations. We are experts in organizing Safaris in Tanzania and the rest of East Africa for both Road and Air Safaris. Besides this, we have lots and lots of fun activities, which include game park hot air balloon safaris, beach safaris, boat rides, excursions, mountain trekking, gorilla trekking, walking safaris, bike tours, water sports and wildlife safaris as well as cultural safaris.
This means we receive the bookings from abroad or within the country therefore cutting down the middlemen in between to make your safari affordable.
This is done to make sure that tourism in the country is sustainable and has a good multiplier effect to the local people .
At Narina Trogon Safaris, we are striving to make the Community better by supporting the social services in the area where we operate. We have a day care center and kindergarten for the guests to visit and volunteer when they are in Tanzania. Your support to run the school in any way will be much appreciated. Just let us know if you would be interested and we will make it happen.
Verified
Tanzania Safari 2023 This was my third safari to Tanzania and the last two were with Casmir. I couldn't have ever imagined one being better than the last but they were. Casmir and his company are stellar. His guide skills are amazing. He is a wealth of knowledge about the country and all it's inhabitants, the history, the culture, the animals, the people! I had no planning to do for myself. It was all done for us flawlessly. We were forever amazed at his animal spotting skills! We will be back with Narina Trogan again next year and cannot wait! Thank you always!!
Verified
CAS, our safari guide, teacher & friend ♥️ During our 2022 Africa wildebeast migration safari, we were quite blessed to have Casmire for our Tanzania Safari guide on our 2nd migration trip in early August, 2022. Cas showed up in the early afternoon at the lobby of Kibo Palace Hotel on our arrival day in Tanzania, Arusha to introduce himself. Cas exuded confidence with a low key positive attitude. He was pleasant and assuring. We were immediately put at ease. We realized it was going to be a wonderful, safe and successful safari experience. During the much too short seven days of our life sharing with Cas, we experienced different sorts of Africa lodging experiences - glamping, camping, cramping & crapping with fun & joy. Most of all, he lead us thru four robust wildebeast Mara River migrations. We learned that one migration viewing would be rare to most of the safari adventurers. There we observed "4." Yes. "4". Not only did we witness 4 magical wildebeast Mara river crossing moments, we also learned how to identify the readiness of these "hoofs". Would they be crossing the river or not? If not, then when? The most heart warming event to me was..., when we were crossing the border at Isebania from Tanzania to Kenya, Cas was always behind us carring or guarding our luggage and guiding us while Kenyan guide was nowhere to be seen. Furthermore, when our Kenyan guide turned confrontive when questioned on this, Cas stepped in to calm the situation. We later found that he took care of the matter with the Nairobi, Kenya tour office to free us from further difficulties with that guide. Yes, Cas, you will always be our safari guide, teacher and friend whenever we return Tanzania!!!! Russ /Judy Bucans Henniker, New Hampshire, USA
Verified
Wonderful February 2019 Safari In February 2019 I finally realized a lifetime dream of visiting the Serengeti, Ngorongoro Crater & other Tanzania game parks. In order to get the most out of it & to help my wife with her hearing impairment, we wanted a private driver & guide. Fortunately we got Casmir Shija who was working for another company at the time but now has his own company Narina Trogan East Africa Safaris Limited. Our 10 day itinerary included Arusha, Lake Manyara National Park, Ngorongoro Crater & the Serengeti Plaines. Casmir was very courteous & obliging & took care of all our needs, making changes in our itinerary as requested. We enjoyed picnicking in the open & especially when he shared his special coffee with us. He was always cheerful & found lots of game for us to photograph & observe. He would always stop for phot-ops whenever we wished. One day he heard there was a cheetah in the area, and drove around until he found that beautiful animal nestling in some grass. It was so amazing that he was able to see it. He was a fountain of knowledge about animals, birds & the land & its culture. Her also had appropriate reference books with pictures to help us. I knew nothing about birds before the trip, but by the end I had photographed & could identify over 90 types of birds.
Verified
Tolle Organisation und erstklassiger Kundenservice Wir haben mit unserem Tourguide Albert 6 wundervolle Tage in der zentralen und nördlichen Serengeti verbracht. Albert ist ein toller Wildbeobachter und teilt sein Wissen über die Tiere und ihre Gewohnheiten mit Begeisterung mit seinen Gästen. Einen großen Dank auch an Casmir, der wirklich sehr flexibel und unkompliziert auf alle Änderungen der gebuchten Tour reagiert und uns bei allem sehr geholfen hat. Wir haben uns rundherum sehr gut aufgehoben gefühlt. Casmir und Albert lieben, was sie machen und bei ihnen steht Kundenservice und Kundenzufriedenheit an erster Stelle. Ich kann dieses lokale Unternehmen sehr empfehlen und würde meine Safaris auch wieder über diese Touragentur buchen.
Verified
Guide Blends Education, Wildlife, Culture & Hysterical Laughter Casmir was our guide for two visits to Tanzania with an outstanding operator prior to him starting his own Narina Trogon. We cannot express strongly enough the quality of Caz's education, skills as a guide, humor and kindness. Our first visit in 2015 included all three of our children who were 18, 16 and 14. The trip was a classic family safari and perfect in every way. The operator at the time was tremendous, including their choice of Caz as our family's host. We cannot imagine a better fit -- nor how this journey would lead to our 18-year-old traveling back to Tanzania for a semester abroad program as a junior in college. (Before she confirmed with the program, Caz traveled to its site and video chatted us to confirm its quality and safety.) At the conclusion of our daughter's semester, my wife and I traveled back to Tanzania for a customized visit that was not a safari, but rather a closer look at the Ngorongoro region, where our daughter was in school (School for Field Studies), Zanzibar and Arusha area with Caz. Throughout this second visit, Caz showed us life in Tanzania removed from safari. It included markets and cafes, conversations with local residents, walks in wildlife parks, and visits to his favorite spots around Arusha -- all at our request. Even though Caz did not join us for 5 days on Zanzibar, he helped ensure it was a remarkable visit and checked on us throughout. If you're seeking a real visit to Tanzania that includes its amazing wildlife, cultural education and fun, Caz is your best choice. We cannot recommend him strongly enough.
Verified
Can spot an elephant from a mile away, plus great with kids! We have done two safaris with Cas, one in the Serengeti and Ngorongoro over 3 days when our daughter was 3 and a day trip to Arusha National Park when she was 4. He is great with kids, plus an excellent game spotter and very knowledgeable about the flora and fauna. Highly recommend booking with him and supporting a small local business!
Verified
Best Trip of a Lifetime with the BEST Guide Casmir is the best guide to use to visit Tanzania. My husband and I spent 3 weeks sightseeing and REALLY exploring the Serengeti. His extensive knowledge and expertise made our experience incredible. We were able to see lions and their cubs up close (we could almost touch them but also keeping us SAFE). He took time to explain everything and answered any questions we had (I had lots of questions). One special experience included the time several tours were viewing the crossing of the Wildebeest. I said Casmir can we get closer? He navigated the Rover so that we were positioned right in the front. What a great guide. Thank you Casmir.
Verified
Absolutely incredible experience I spent 12 of the most incredible days of my life in Tanzania and have Casmir to thank for that. This was the trip of a lifetime that can't be described. Cas is so knowledgeable, funny, well spoken. I never expected my trip to be so educational. We had questions after questions and there was nothing Cas couldn't answer. His knowledge of every animal and ability to spot them was awesome. He is so kind and truly cares about his guests and making sure they have the experience they came looking for. I can't wait for my next trip. Asante sana!!
Verified
Best Safari Guide My husband and I spent two weeks on a private safari with Casmir. You get to know someone very well travelling across the Serengeti. Casmir took excellent care of us. My husband has health issues (Parkinson's) so we needed flexibility. We had nothing to worry about and our every need was attended. Casmir's experience meant that we found all the major and most minor animals. I "collected" over 150 birds and Casmir was great at spotting them and identifying them. We have traveled a lot and people always talk about "the trip of a lifetime." This truly was one and it was enhanced by Casmir's service and professionalism. We stay in touch with him and would use his services again if we are ever able to make a return trip.
Verified
By Choosing this Company is a Very Good Option For Nature Enthusiastic 1st of all I would like to say Thanks dear @Casmir for your hard work and huge support to your clients, keep it up dear friend love from India.